hero
/ˈhɪərəʊ/
noun
a person who is admired for their courage, outstanding achievements, or noble qualities.
Room with a ZOO has many heroes but there are three heroes we want to put in the spotlight as they are committed to the same values as we are. They strived for science and nature conservation, just as our ZOO has done for over 175 years.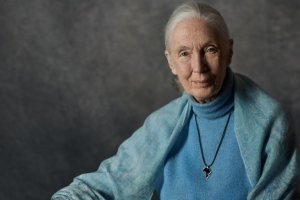 Jane Goodall (Born April 1934)
We admire primatologist and anthropologist Jane Goodall for her nature conservation initiatives. Since nature conservation is one of the missions for A Room with a ZOO, we feel like she sets an example. She is passionate about animals and like us at A Room with a ZOO, she believes that people can discover more about themselves by studying the behaviour of animals.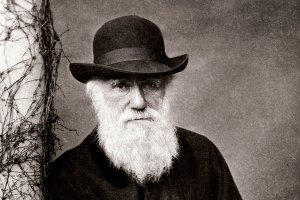 Charles Darwin – Naturalist (1809 – 1882)
Naturalist and biologist Charles Darwin dedicated his life to studying nature. Needless to say, he is an inspiration for our venue. One of our most impressive rooms of the Historical Wing, The Darwin Hall, is named after him.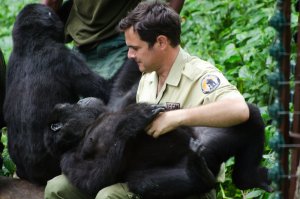 Emmanuel de Merode (Born May 1970)
Prince Emmanuel de Merode is the Director and the Chief Warden of Virunga National Park (Democratic Republic of Congo). He was the keynote speaker during the official opening event of A Room with a ZOO. During his keynote speech, de Merode emphasized the important role of zoos for conservation of the beautiful endangered mountain gorilla.
Emmanuel works to control the bushmeat trade and protect endangered wildlife in Central and Eastern Africa. His main focus has been support for African wildlife rangers in remote and difficult to reach national parks and reserves.
A Room with a ZOO donated € 25.000 to the Virunga National Park. This amount of money made it possible for de Merode to install a place for rangers in the Mount Tshiaberimu area. These rangers will protect the endangered gorilla against poachers.
With Matadi the silverback gorilla of ZOO Antwerp as the face of A Room of a ZOO, we feel a strong connection with de Merode and the work he does to protect the other gorilla's in the wild.