The combination of our in-house catering and the mesmerizing setting together with the proximity of wild animals offers you an exclusive and unique experience. By keeping our catering in-house, we can provide the best quality food and drinks experience.
Sustainable catering
Elisabeth Catering reflects our sustainability policy
Elisabeth Catering, the in-house catering service of A Room with a ZOO follows the Viswijzer (Good Fish Guide), in their selection of sustainable fish.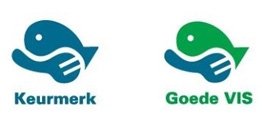 This quality labelled fish is sustainably caught or farmed. Carefully farmed fish with a minimal impact on the environment, or fish that is caught with respect to the overfishing quota are called 'good fish'. In addition, we don't serve foie gras, tuna or endangered species in any of our parks.

Our use of regional products minimizes our ecological footprint. Streekproducten.be was founded to promote and recognize traditional regional products.